About us – The Dovetail Team
When Liz Davies founded Dovetail Recruitment, she'd already notched up a wealth of experience in the recruitment industry working for independent, national and international recruitment agencies dealing with a wide variety of companies and organisations.
But the most important thing she learned was delivering on your promises. 20 years later, it's the thread of steel that runs through Dovetail Recruitment. Whether you deal with Liz directly or one of her team, they all do what they say they will. They approach everything with an open mind and really listen to what it is you want, rather than pigeon-holing you. This is why so many candidates and respected small and medium businesses in Dorset and Hampshire trust Dovetail Recruitment with their future.
Dovetail Recruitment strive to follow their brand statement in everything they do:
"Honest and professional, Dovetail Recruitment combine loyalty, passion and a tenacious dedication to deliver the best. We pride ourselves on our commitment and ability to build long-term partnerships, enabling us to succeed on your behalf.
One agency that delivers, one partner that exceeds expectations."
Meet the Dovetail team
Laura Staton (CertRP)
Recruitment Consultant
Laura has been with us since September 2016 after relocating back to her home town of Bournemouth after 4 busy years studying and working in London. During her time in the 'Big Smoke' she attained a 1st class degree in Music and worked at an independent high-end jeweller in Hatton Garden.
In her spare time she likes to chill out doing a bit of painting, socialising with friends and family. One of her loves is travelling. Places she has been include Australia, Bali, Singapore, New Zealand, and much of Europe.
Sectors: HR & General Administration, FMCG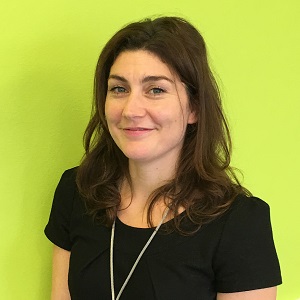 Lara Gillespie
Digital Marketing
Lara has joined us on a part time basis to guide us through the world of digital marketing.
She has over 15 years experience in digital marketing whilst working in London, across a wide range of sectors including retail, finance, recruitment and publishing. Having moved to the coast from London 5 years ago, seaside living is still a novelty and she is embracing the juggle of family and work commitments!
I am the Team Mascot.
I like walks down at Hengistbury Head.