Chinese Zodiac: Characteristics in the workplace
February 15, 2018
It's Chinese New Year this Friday, 16th February and it's the year of the Dog, which symbolises luck.
We thought we'd consider the Chinese Zodiac characteristics in the workplace. What do the signs mean and which jobs are they suited to? Are you on the right career path?
---
The Dog
People born in the Year of the Dog are characterised as loyal, sociable, courageous, diligent, steady, lively, adaptable and smart. Not afraid of difficulties in day to day life, they have a harmonious dynamic with people in their lives.
Strengths: Valiant, loyal, responsible, clever, courageous, lively
Weaknesses: Sensitive, conservative, stubborn, emotional
---
I always thought you were meant to be lucky when it's your year – but apparently it's the opposite, so if you're superstitious at all take heed and check what you should avoid on Friday.

According to Chinese traditions, there are quite a few things you need to try and avoid this Friday to avoid bad luck for the whole year. It might be a little tricky to adhere to these superstitions, but you can see what they are: Chinese Taboos to avoid this Friday!

So, do you know what animal you are?
We've done a scout around the office and found out what we are – it's a bit of a mix which is always good for a successful working team we think! :0) If you don't know what your sign is,  you can find out below and see if you live up to your inner 'animal' traits associated with your sign.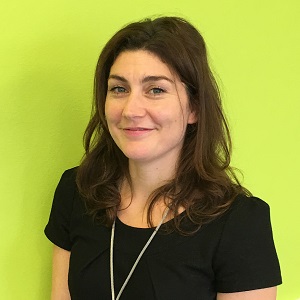 Left to right…Liz – Horse, Francesca – Monkey, Tiffany- Rat, Samantha – Goat, Laura – Dog, Marcie – Rat, Lara – Rabbit
It could always be an interesting and alternative assessment tool for employers to use!
But for fun, we'd thought we'd list the characteristics that Chinese astrology traditionally associate with each sign. Do you identify with the personality traits below? If you have some potential candidates for interview – you might want to also consider these? :0)
Rat: Intelligence, adaptability, quick-wit, charm, artistry, gregariousness.
Ox: Loyalty, reliability, thoroughness, strength, reasonability, steadiness, determination.
Tiger: Enthusiasm, courage, ambition, leadership, confidence, charisma.
Rabbit: Trustworthy, empathy, modesty, diplomacy, sincerity, sociability.
Dragon: Luckiness, flexibility, eccentricity, imagination, artistry, spirituality, charisma.
Snake: Philosophical, organised, intelligent, intuitive, elegant, attentive, decisive.
Horse: Adaptable, loyal, courageous, ambitious, intelligent, adventurous, strong.
Sheep: Tasteful, crafty, warm, elegant, charming, intuitive, sensitive, calm.
Monkey: Quick-witted, charming, lucky, adaptable, bright, versatile, lively, smart.
Rooster: Honest, energetic, intelligent, flamboyant, flexible, diverse, confident.
Dog: Loyal, sociable, courageous, diligent, steady, lively, adaptable, smart.
Pig: Honorable, philanthropic, determined, optimistic, sincere, sociable.

So we thought we'd match the zodiac to the most suited job roles – having done some research this is what we found!

Rat
A career that allows you to be flexible (like owning your own business) and highly active – you enjoy hard work especially if it yields lucrative rewards (think sales). Other suited jobs: Manager, Counsellor, Lawyer, Broadcaster, Writer
Ox
Emotional and Merciful points to a teacher. Ox's may prefer routine & sometimes working alone, so suggest: office assistant or doctor. Preferring routine, so consider archaeologist, mechanic, banker or engineer.
Other suited jobs: Interior designer, Painter, Carpenter, Broker, Real estate agent
Tiger
Active & prefers work that requires lots of energy, accepts new challenges and environments.
This all leads to excellent manager material, travel agents or actors. In the search for adventure and new challenges, i.e. Policeman, politician, writer, and even chauffer. Other suited jobs: Firefighter, Event planner, Adventurer
Dragon
Brilliant leadership skills, Dragons are destined to play an important role in their companies.
Great imaginations point to thinking jobs as an architect, café owner, or writer. Careers that allow creativity, i.e. fashion designing, advertising or anything in the television industry. A sense of adventure also suggests a pilot or hiking guide! Other suited jobs: Lawyer, Computer analyst, Engineer
Snake
Tenacity and creativity means you'll be happy as a writer, journalist or composer. Manages difficulties, a good sense of responsibility and good memory would suit investigator, dietician or sociologist. Using your talents and intelligence, don't be scared to pursue your dreams of becoming a scientist, analyst or educator.
Other jobs: Gardener, Fashion designer, Painter, Astrologer
Horse
Competitive, good communicators and great socialisers – suited to a range of careers, including tour guide, sales representative or anything sporty. Avoid mundane and repetitiveness, try being a language instructor, publicist, or anything that involves cars. Other suited jobs: Lawyer, Journalist, Civil engineer, Bartender
Goat
Calm, sensitive and intelligent you'll reach greater heights when working with a team. Roles to consider are: hair stylist, teacher, or florist.Power and status aren't important and would only consider a leadership role if your boss or colleague directly appoints you. Elegant & diplomatic, you'd enjoy a career as a philosopher, scientist or programmer.
Other suited jobs: Paediatrician, Interior designer, Editor, Graphic designer
Monkey
Energetic, social and adapts well to change, so perfect for leadership positions. Consider: air traffic controller, film director or banker. Fast & productive, excellent communication skills, quick witted and naturally curious – journalist, engineer or sales rep to have. Other suited jobs:entertainment industry, restaurant manager , building contractor, PR Manager,  stock broker, advertising, engineer, scientist.
Rooster
Natural hard workers and highly motivated, would make a good banker, dentist, or bookkeeper.
Excellent organisational skills, like to be in control and interact with people, e.g. anything that involves customer service, teaching, or even entertainment.  Would also enjoy : principle, doctor, or chartered accountant, secretary, dancer, insurance consultant
Dog
Always willing to help everyone, loyal and hardworking, you are seen as a valuable employee. Consider a nurse, counsellor, or police officer. When challenges arise, you're resourceful and inventive, so maybe a career in sports or hospitality management,  a great judge, professor and even priest.
Other suited  jobs: Scientist, Game Software Developer, Interior designer.
Pig
Diligent attention to detail and usually very reliable, Pigs have a kind of creative flair, so technician, interior decorator or chef. They are well suited for a job that allows working from home, an own business would be ideal. Patience and kindness, caring and compassionate side point to a veterinarian or civil servant.
Other suited jobs: Restaurateur, Doctor, Entertainer
Rabbit
Generally a good mind for business, and special eye for taking good risks. Real estate or fashion design are good areas to consider. Great articulation makes a successful writer, teacher or public relations officer.
Devoted to their job and very responsible, calm, compassionate and non-confrontational, suiting a therapist. Could be a good leader in politics or economics.  Other suited jobs: Publisher, Doctor, Tour guide, Administrator

Source: Telegraph.co.uk

And , if you don't know what you are, you check here: